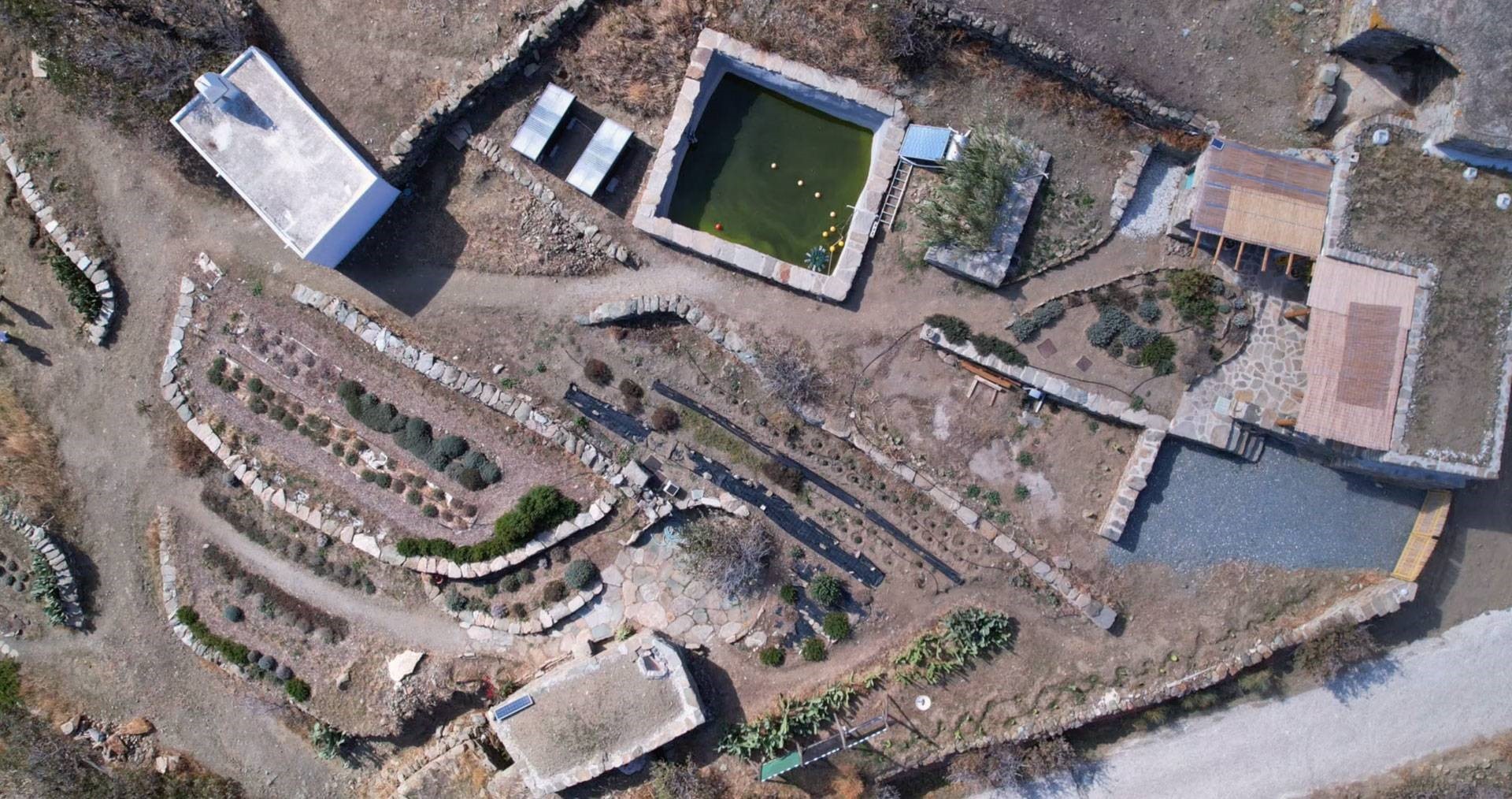 Slide 1
HYDRO6 is an innovative combination of water management cycles coupling agricultural and touristic activities.

It is implemented within Tinos Ecolodge and aims to demonstrate how a small touristic unit can be self-sufficient and sustainable in using their resources efficiently.
Within HYDROUSA, new rainwater harvesting loops have been developed. Water is also harvested through innovative vapor condensation units. Finally, small constructed wetlands are coupled with disinfection to produce reclaimed water.

The reclaimed and harvested water is used for the cultivation of 0.15 ha of fruits, vegetables, herbs using precision irrigation techniques. The facility is remotely located off the grid and thus all activities are powered from renewable energy.
Slide 1


Rainwater, grey water, Vapour water

Reclaimed water for irrigation, fruits, vegetables, herbs (high value crops), compost, essential oils
The eco-tourist facility implements rainwater and vapour water recovery systems as well as wastewater reclamation systems. A closed cistern was developed to collect rainwater from the roof of an existing stable, which has been transformed into a small lodge. The expected rainwater to be harvested is about 180 m3/year.

A 60 m2 greenhouse was built to increase productivity for a variety of crops.

Also, solar-driven vapour condensation units, which work with absorption and condensation chambers are installed to recover drinking water from water vapour.

Grey Wastewater from the Ecolodge is treated by reed beds and UV disinfection to produce reclaimed water.

Compost is produced using sludge from the composting toilet system and greens from the gardens in order to produce a valuable fertilizer for the cultivation of plants and crops. The Ecolodge is completely energy autonomous, and all activities are powered by PV panels.